Join us for our Winter 2019 Fundraiser: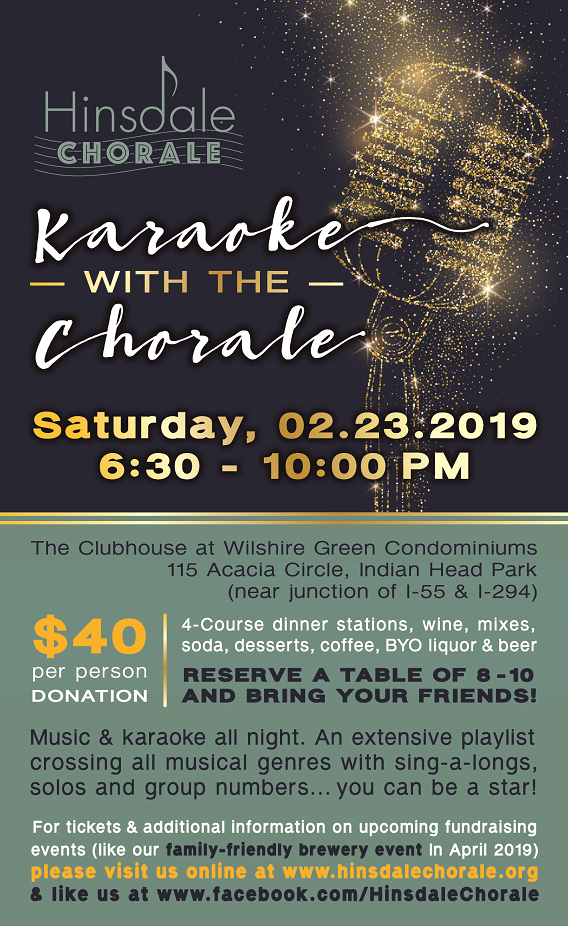 Tickets can be purchased from a member of the chorale or in advance online right here.
Thanks to all who joined us at our Fall 2018 Fundraiser!  It was a huge success.  The store did great with their sales and the donation to the chorale was tremendous.  Thanks to all our loyal fans and supporters!