Bring your friends and family to join the members of the chorale for dinner at Jameson's Charhouse in Countryside after our performance on Sunday, November 26th.
Show the flyer below and Jameson's will donate a portion back to Hinsdale Chorale…start off the holiday season with sharing!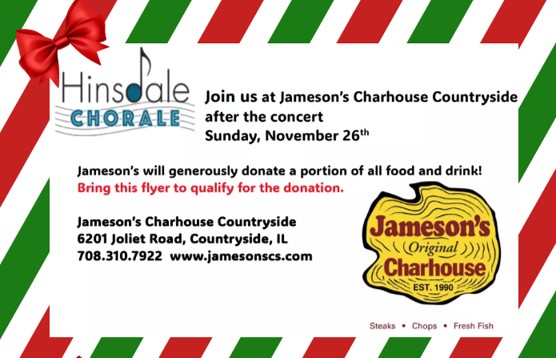 Thanks to all who came out to Veni Vidi Val on Nov. 10 & 11 to support us.
A fun time was had by all as we kicked off holiday shopping and a very special
thanks to Val for her generosity!