Hinsdale Chorale Presents "The Joy of Music"
April 28, 2018 at 7:00 p.m. at First Congregational Church of Western Springs
April 29, 2018 at 3:00 p.m. at Emmanuel Episcopal Church of LaGrange
Join us as we welcome Guest Director, Dr. Mary Hopper, for a musical journey featuring works by Brahms, Byrd, Dickau, Gershwin, Lauridsen, Telemann, and others.
 
 Hinsdale Chorale is Proud to Announce our New Series: Creative Musings
Our first installment features our beloved accompanist, Kathy Christian – enjoy!
Hinsdale Chorale
Hinsdale Chorale is a non-profit and educational organization comprised of dedicated professional and amateur singers led by a professional director. The group performs formally twice each year as well as several special appearances for the Hinsdale community. The Holiday show has traditionally been the most extensive performance, often highlighted  by orchestral accompaniment of solo and choral selections and often including an audience sing-along. The second formal show takes place in the spring and has provided the opportunity for us to extend the range of music selections. The group also supports the Memorial Day services at Memorial Hall with patriotic selections, and participates in Hinsdale's annual Christmas Walk featuring holiday favorites.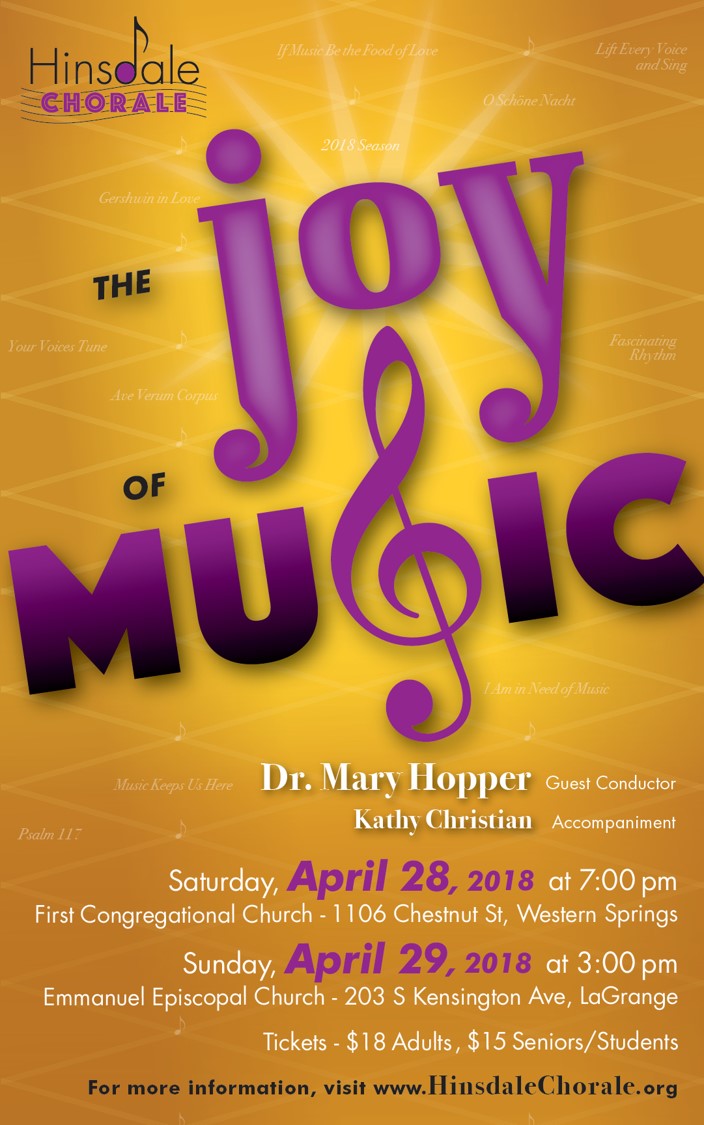 We would like to thank our sponsors:
Sponsors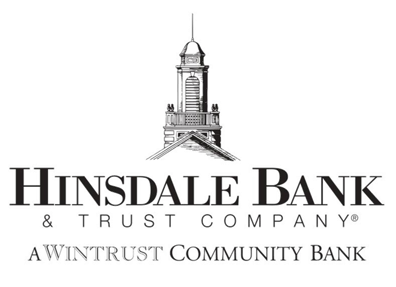 Patrons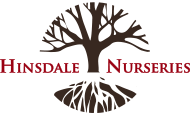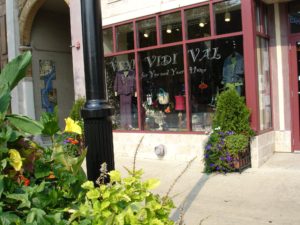 Supporters