Join us for our first live performance since November 2019!
We'll be performing a FREE live concert that celebrates community and the joy of music in our lives.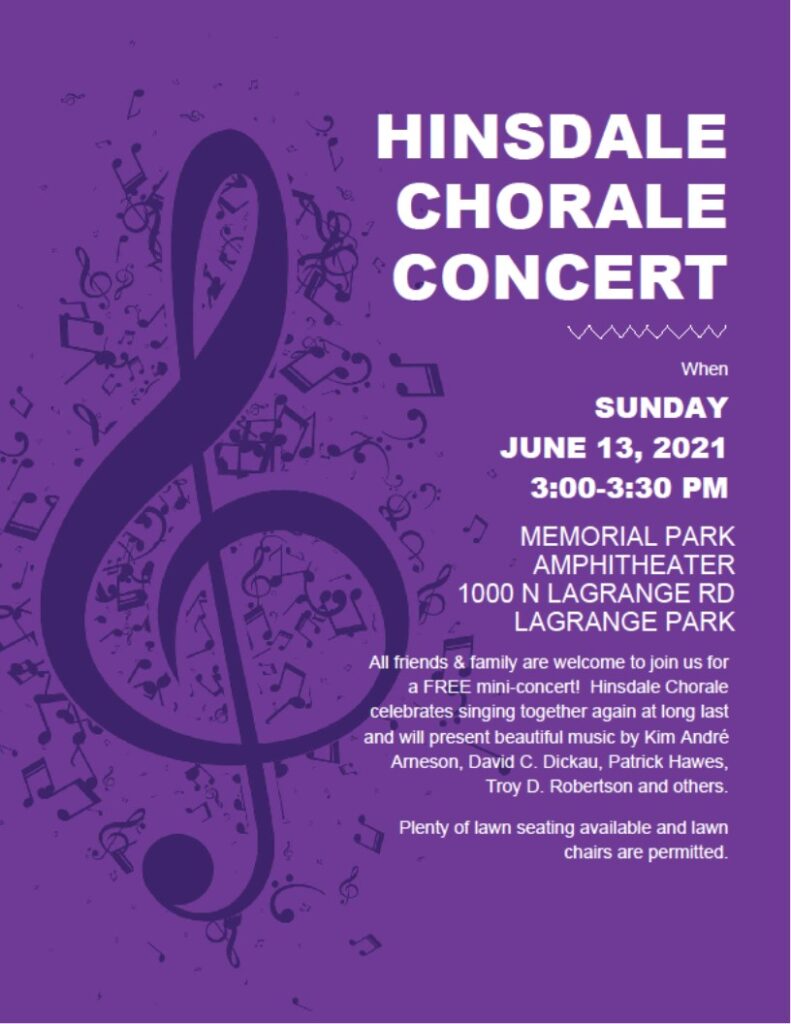 Hinsdale Chorale presented its 2019 holiday program on Saturday, November 30th (at 7:00 p.m.) and Sunday, December 1st (at 3:00 p.m.).  The chorale will present its spring program on April 25 & 26, 2020. Both concerts will be performed at Emmanuel Episcopal Church located at 203 South Kensington Avenue in LaGrange. Tickets can be purchased at the door or online through Hinsdale Chorale's website (https://hinsdalechorale.org).

---
Please Check Out Hinsdale Chorale's Web Series: Creative Musings
Our first installment features our beloved accompanist, Kathy Christian – enjoy!
Hinsdale Chorale
Hinsdale Chorale is a non-profit and educational organization comprised of dedicated professional and amateur singers led by a professional director. The group performs formally twice each year as well as several special appearances for the Hinsdale community. The Holiday show has traditionally been the most extensive performance, often highlighted  by orchestral accompaniment of solo and choral selections and often including an audience sing-along. The second formal show takes place in the spring and has provided the opportunity for us to extend the range of music selections. The group also often supports the Memorial Day services at Memorial Hall with patriotic selections and participates in Hinsdale's annual Christmas Walk featuring holiday favorites.
Come and help Hinsdale Chorale celebrate the start of our 20th anniversary season with our "Home for the Holidays" winter program featuring guitarist Jason Deroche!
Tickets are available for purchase now!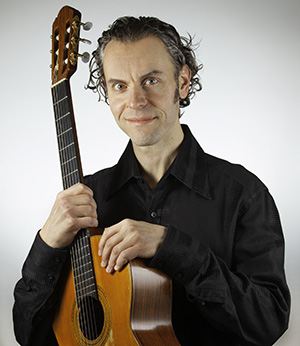 Jason Deroche
As one of the most exciting guitarists of his generation, Jason Deroche fuses an Old World tradition with an understanding of the pop culture that exists today. Playing anything from Bach to Beatles, Deroche leaves his audiences delighted with his relaxed performance style and candid sense of humor. The diversity of his abilities has led to some unique and broad collaborations. Deroche has shared the studio and stage with artists ranging from members of 80's supergroups Survivor and Toto to some of Chicago's finest classical musicians. Past seasons have included appearances as a soloist with the Cherokee Symphony, the Mount Prospect Community Band, and the Oberon Chamber Orchestra. Deroche has recently been concertizing with the Chicago based harpist Mark Brewer. Their recent CD, "Bach to Brazil"- Music for Guitar and Harp has been played on fine arts stations nationally and abroad, including NPR and Chicago's WFMT. Through an obvious self-discipline in all musical matters, the self-taught Deroche has developed an unmatched level of virtuosity and artistry.
Deroche is highly sought after as an instructor of the guitar. Students of all ages and abilities enjoy his unique insight and relevant instruction that could only come from a life-long intimacy with the guitar.
Deroche resides in LaGrange, Illinois with his wife Sherri and daughters Peri and Clara. He and his wife play in a guitar & violin duo called Ten Strings. His non-musical interests include cooking, books, and films.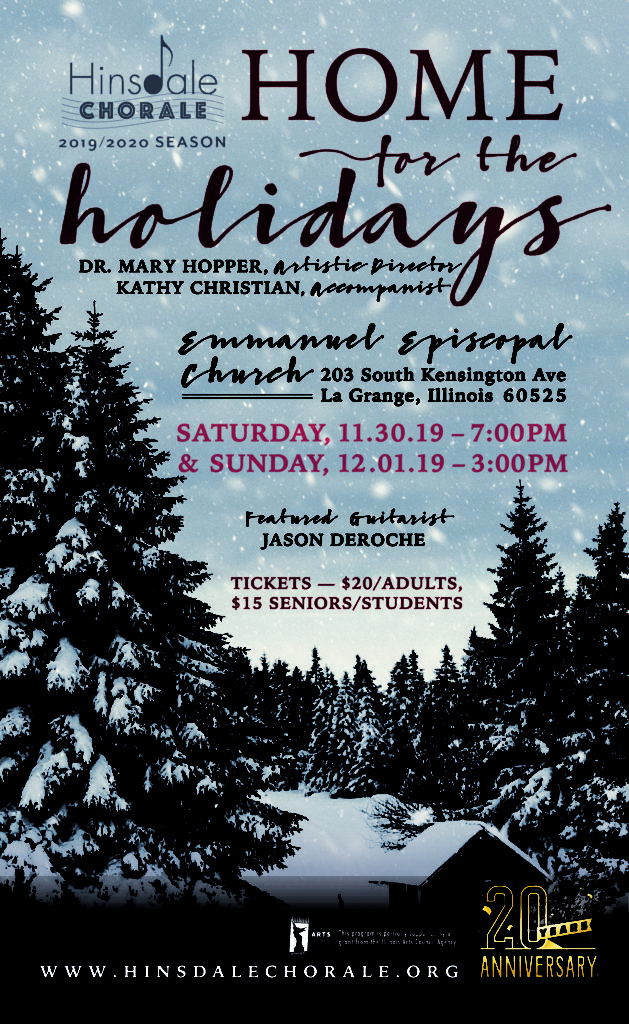 Thanks to all of our supporters for coming to our spring concerts!

Hope to see you there!
Thanks so Much for Attending Our Winter Program!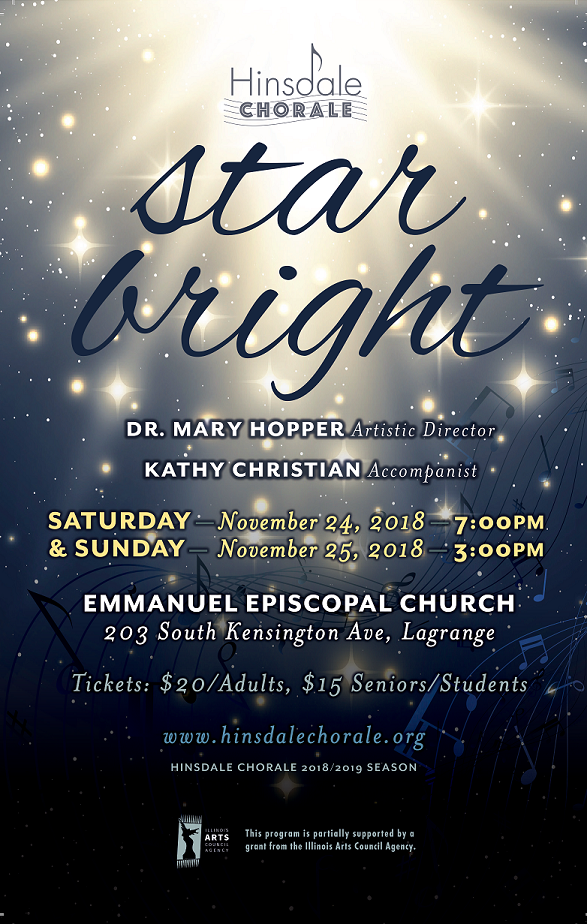 We would like to thank our sponsors:
Sponsors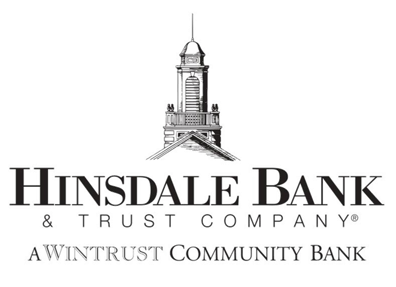 Patrons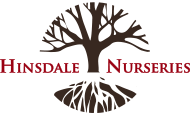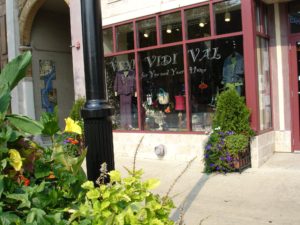 Supporters