Hinsdale Chorale is Seeking a Guest Conductor for the 2017/2018 Season
Interested candidates can find further details about the position at Hinsdale Chorale Guest Conductor Ad or contact Kristi Freitager if you have additional questions.
Hinsdale Chorale
Hinsdale Chorale is a non-profit and educational organization comprised of dedicated professional and amateur singers led by a professional director. The group performs formally twice each year as well as several special appearances for the Hinsdale community. The Holiday show has traditionally been the most extensive performance, often highlighted  by orchestral accompaniment of solo and choral selections and often including an audience sing-along. The second formal show takes place in the spring and has provided the opportunity for us to extend the range of music selections. The group also supports the Memorial Day services at Memorial Hall with patriotic selections, and participates in Hinsdale's annual Christmas Walk featuring holiday favorites.
Press Release
HINSDALE CHORALE PRESENTS "A LIFE'S JOURNEY"
APRIL 29 & 30, 2017 
Robert A. Boyd Continues as Guest Conductor
Hinsdale, Ill. – March 1, 2017 – Hinsdale Chorale will perform "A Life's Journey," the group's annual spring concert, on Saturday, April 29, at 7 p.m., and Sunday, April 30, at 3:00 p.m., at Emmanuel Episcopal Church, 203 S. Kensington in LaGrange. The concert is presented under the direction of Guest Conductor Robert A. Boyd and accompanied by Kathy Christian. Joining the Chorale for John Rutter's "Requiem" will be soloists Laura Johnson, soprano; Christine Janzow Phillips, oboe; and Steven Sigurdson, cello.
Boyd continues his guest conducting stint with the Chorale following sold-out holiday performances in November 2016. He enjoys a stellar reputation leading choral and chamber groups in the area for more than 40 years and for his clinician work around the country. His work includes countless performances at the concert venue, Emmanuel Episcopal Church, with the Lyons Township High School Choirs and Madrigals.
"The program is designed to trace the journey of life as reflected in song," said Boyd. "At a time when our country is deeply divided, our goal is to seek the commonalities among us, celebrating childhood, career choices, family, and even death, as key elements of our path through life."
Rutter's "Requiem" anchors the concert lineup. Boyd has worked closely with Rutter on many occasions and has shared his insights to help the chorale's interpretation of the work. Other highlights of the concert will include Ola Gjeilo's "Ubi Caritas," Kim André Arnesen's "Flight Song," William Dawson's spiritual "Soon Ah Will Be Done," "The Road Home," adapted by Stephen Paulus, and Thomas Tallis' "If Ye Love Me," edited by Boyd. The Chorale's women will perform Boyd's arrangement of Ernest Charles' "When I Have Sung My Songs," while the men will sing "Think on Me," arranged by James Mulholland.
About the Soloists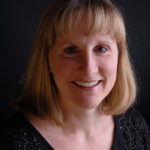 Laura Johnson, Soprano, is a music educator and active performer. She is currently the Director of Choral Music at Glenbard North High School in Carol Stream. Laura has served as guest conductor, adjudicator, and clinician for festivals and contests throughout the Chicagoland area, and is an active member of the American Choral Directors Association and the National Association for Music Educators. Laura has been a member of the St. Charles Singers in St. Charles under the direction of Jeffrey Hunt since 1990 and was a member of Heartland Voices from 2001 to 2005. In both ensembles she has had the privilege of singing under the direction of John Rutter, Timothy Brown, George Shearing, Charles Bruffy, and Robert Hanson. Laura has a Bachelor of Science degree in Music Education from the University of Illinois at Urbana-Champaign and a Masters in Music Education from VanderCook College of Music in Chicago.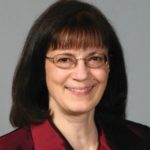 Christine Janzow Phillips, Oboe, is a member of the Illinois Philharmonic Orchestra, and a founding member of the Amber Oboe Trio as well as oboist with the Woodwind Sketches Quintet. She has been the longtime principal oboe of the Northbrook Symphony and has performed with the symphonies of Elgin, Lake Forest, Rockford, Northwest Indiana and Elmhurst, among others. A former member of the Singapore Symphony, Christine has performed and recorded with Music of the Baroque and has been a frequent soloist with the Bach Cantata Vespers series at Grace Lutheran Church in River Forest and the Bach cantata series at St. Luke Lutheran Church in Chicago. She is currently on the music faculty at the Merit School of Music in Chicago, while also maintaining a private studio of oboe students. Christine studied at St. Olaf College and received her master of music degree from Northwestern University, where she was a student of Ray Still.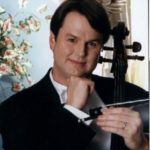 Steven Sigurdson, Cello, received his bachelor's degree from The Juilliard School as a student of Leonard Rose and Channing Robbins. He was among the first cellists selected to join Michael Tilson Thomas' celebrated New World Symphony, with which he performed and toured internationally for three seasons. Steven was with the Florida Philharmonic for 13 years, finishing his tenure as Principal Cellist. Over his 25-year orchestral career, he performed under several legendary maestros, including Leonard Bernstein, Sir Georg Solti, and Seiji Ozawa. As a recitalist and chamber musician he has performed to critical acclaim throughout the US, Europe, and Japan. Upon returning to his native Chicago, Steven switched gears and earned his MBA from The University of Chicago. He remains a passionate advocate for young musicians, and he currently maintains a full teaching roster of both cello and double bass students. His cello solos have been featured on albums by Gloria Estefan, Extreme, Collective Soul, Zakk Wylde, Placido Domingo, and many others. Since 1996 he has been a voting member of the National Academy of Recording Arts and Sciences, which presents the annual Grammy Awards.
Tickets for "A Life's Journey" will be available at the door or through a chorale member and are $18 for adults / $15 for students and seniors.
We would like to thank our sponsors: